Explore Ningaloo Discovery's Summer Tour Options
Ningaloo Discovery offers a range of tours departing from Exmouth, Western Australia, with Whale Sharks as frequent visitors to the Ningaloo Reef, even after the official Whale Shark season is over.Our tours are all inclusive of transfers, equipment, meals/refreshments, complimentary photography package and our own spotter plane to locate marine life.Click on any of the links below for more information and to make a booking or contact us, please
click here
or call 0428604794
Choose your Summer Tour below
Whale Sharks are frequent visitors to the Ningaloo Reef, even after the official Whale Shark season is over. This year we are extending our Eco Tours into the summer months to see just how long they stick around for!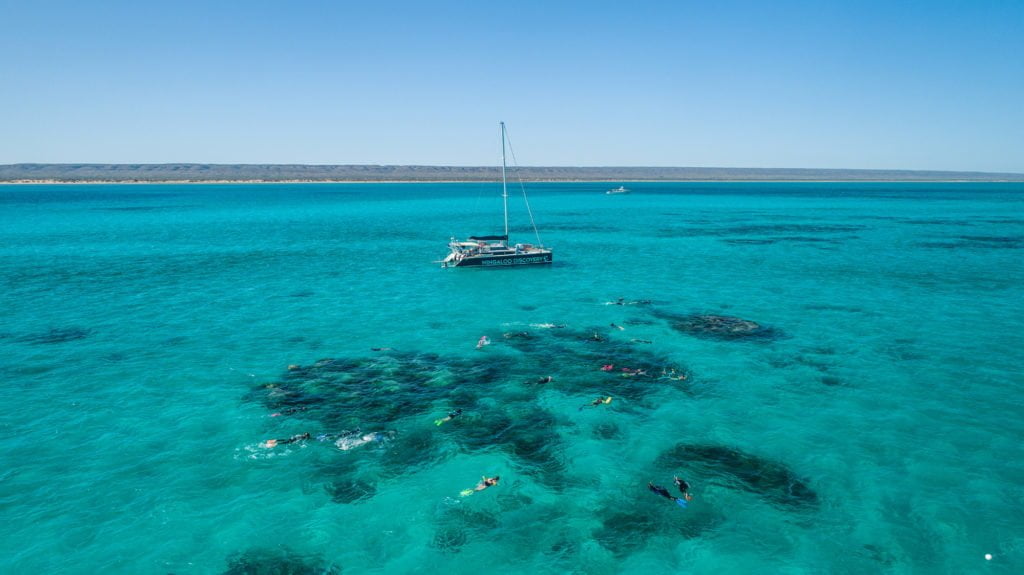 Lagoon Snorkel and Sail – Half Day
For half a day, join us on board Windcheetah, our 60ft luxury sailing catamaran, to snorkel the reef, talk with marine specialists, sail the lagoon and ride in our famous cargo net, which kids love, but is not just for kids!
Swim with a Whale Shark (Shoulder Season)
It is common to see whale sharks right through to November! From August to October Windcheetah offers the chance to swim with a whale shark outside of the season if they are if they are sighted by our spotter plane on our Ningaloo Reef Whale Shark and Eco Tours.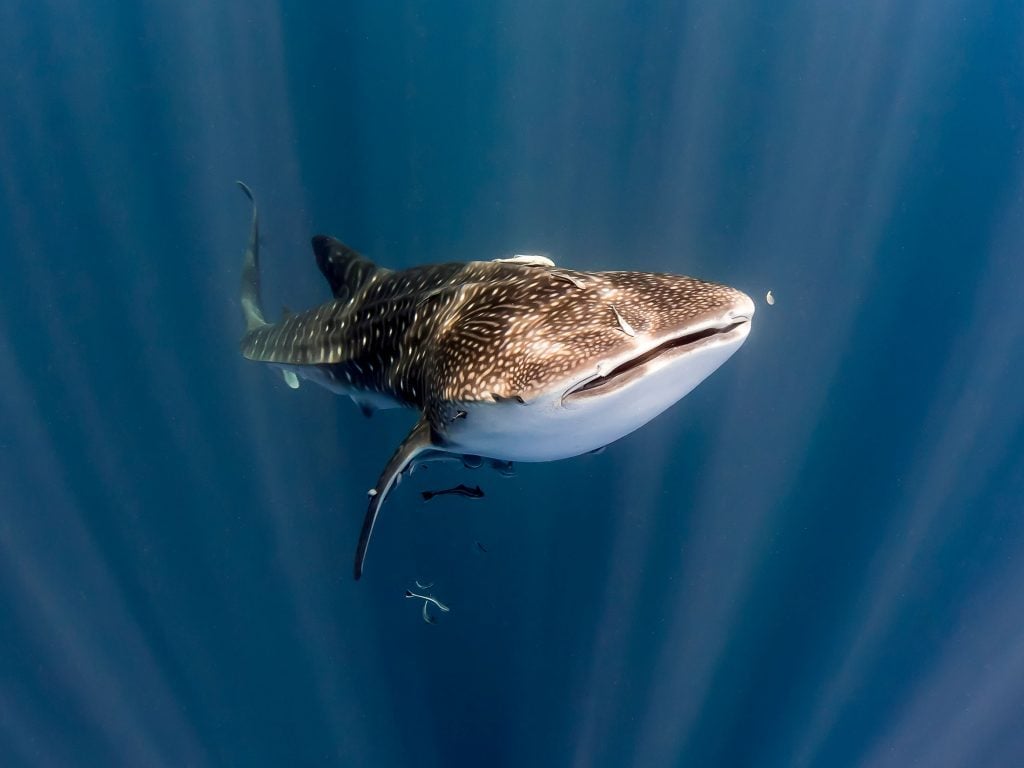 So you're ready to take the plunge and swim with the biggest fish in the ocean, and why look anywhere else? There's none quite like us!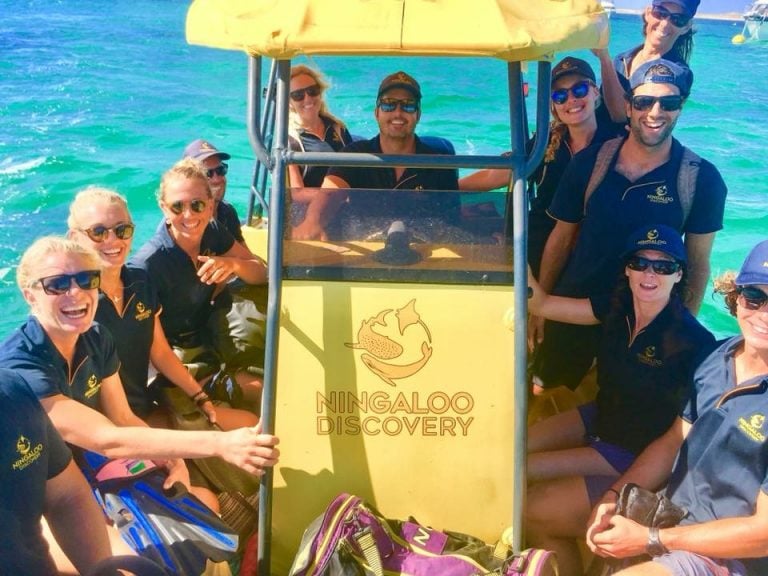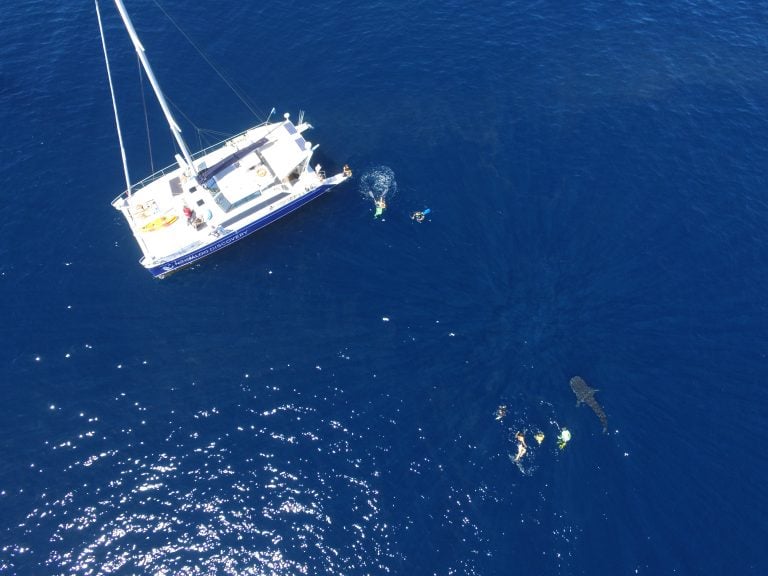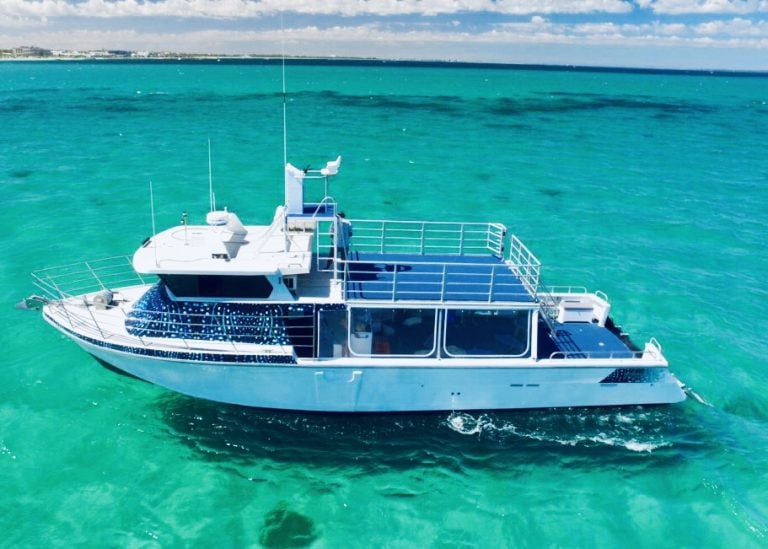 Our passion and enthusiasm for what we do is recognised by customers and industry professionals alike, earning us a Silver in Adventure Tourism, and a Bronze in Ecotourism from the 2016 Perth Airport WA Tourism Awards, along with a 2015 Tripadvisor Certificate of Excellence.
Our Whale Shark License was awarded to us. That's right, we didn't buy the rights to provide you with this experience, we earned it!
The Ningaloo Discovery family is always growing (our guests choose to return year after year!) because they trust us, and it's worth every minute!
[trustindex no-registration=google]